A Clarion Garden Center That's Right for You
At Sawyer's you get personal service and seasoned advice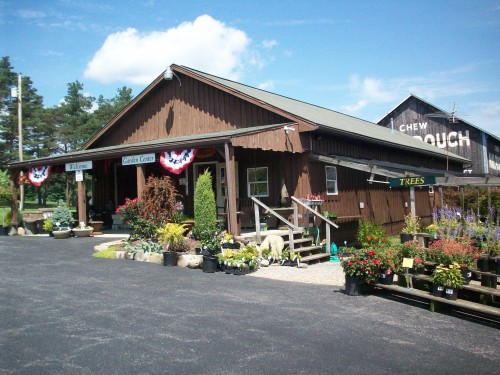 When you enter a garden center, often you come in with lots of gardening questions.
Planting a new tree, shrub or perennial can sometimes be a challenge, and its good to know that the folks at Sawyers Nursery and Landscaping are here to help. Our repeat customers will tell you that we've got the experience and personal service you're looking for.
And you can be confident that your plants are off to a good start even before your purchase. At Sawyers, we only select plants for our nursery stock from high performance northern growers. And we'll not only help you choose what's right for your location, we'll give you advice on the best way to get it in the ground. We've been in the gardening business for over 15 years and we know how to help you give your plant a lush and long life.
The Right Plants for the Right Zone
We sell healthy plants that are hardy for Western Pa.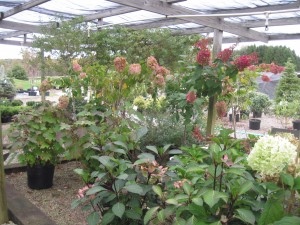 Our northern grown plants are hardy for this area. They come from top quality growers who have already exposed our plants to a climate that similar to the one you live in. Our plants are strong and can face the cold winters we get here in Western Pa.
It's important to us that you get the right plants for the right zone. That's what separates us from the some of the "big-box" stores who might sell plants that have no chance surviving in our area.
At our Clarion County garden center you'll find a great selection of:
Perennials:
Trees: (fruit, shade and ornamental trees plus unique evergreens)
Shrubs
Ground covers
Unique Garden Décor and Garden Supplies
Find fairy gardens and more at our Clarion County Garden Center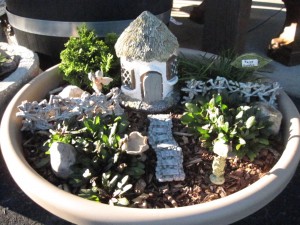 On top of selling quality plants, our garden center offers an inviting display of unique garden decorations and lawn ornaments that will brighten your outdoor living space. Come and see our wide variety of fairy garden supplies. We have all the whimsical supplies you need to develop your own miniature garden that's small enough to bring indoors.
We also carry mulches, topsoil, soil amendments, organic fertilizers and decorative landscape stone.
Enjoy our garden center's beautiful displays of:
Fountains
Benches
Birdbaths
Fairy garden accessories
Hypertufa
Garden decorations
Serving Our Community
Here at Sawyer's Nursery and Landscaping we realize that it's important to share our knowledge with our community. That's why you may catch us at classes or workshops at various garden club locations. Seminars we've done in the past have included lessons on hardscaping, water gardening, perennials, hydrangeas, pruning and garden maintenance.
We also believe in giving back to our community and have been honored to be involved in many community service projects in our area.